Silk Scarf: Finch Rain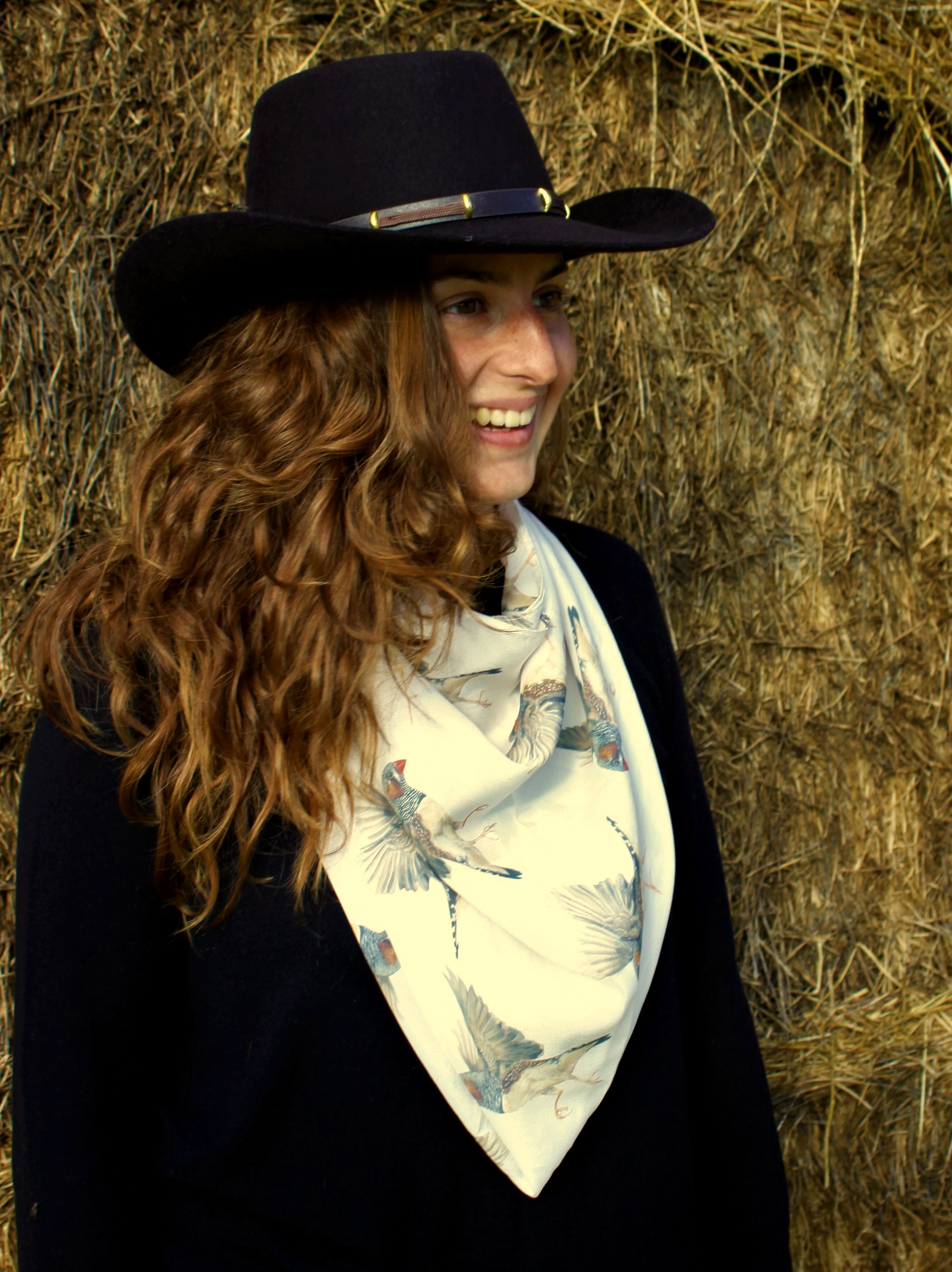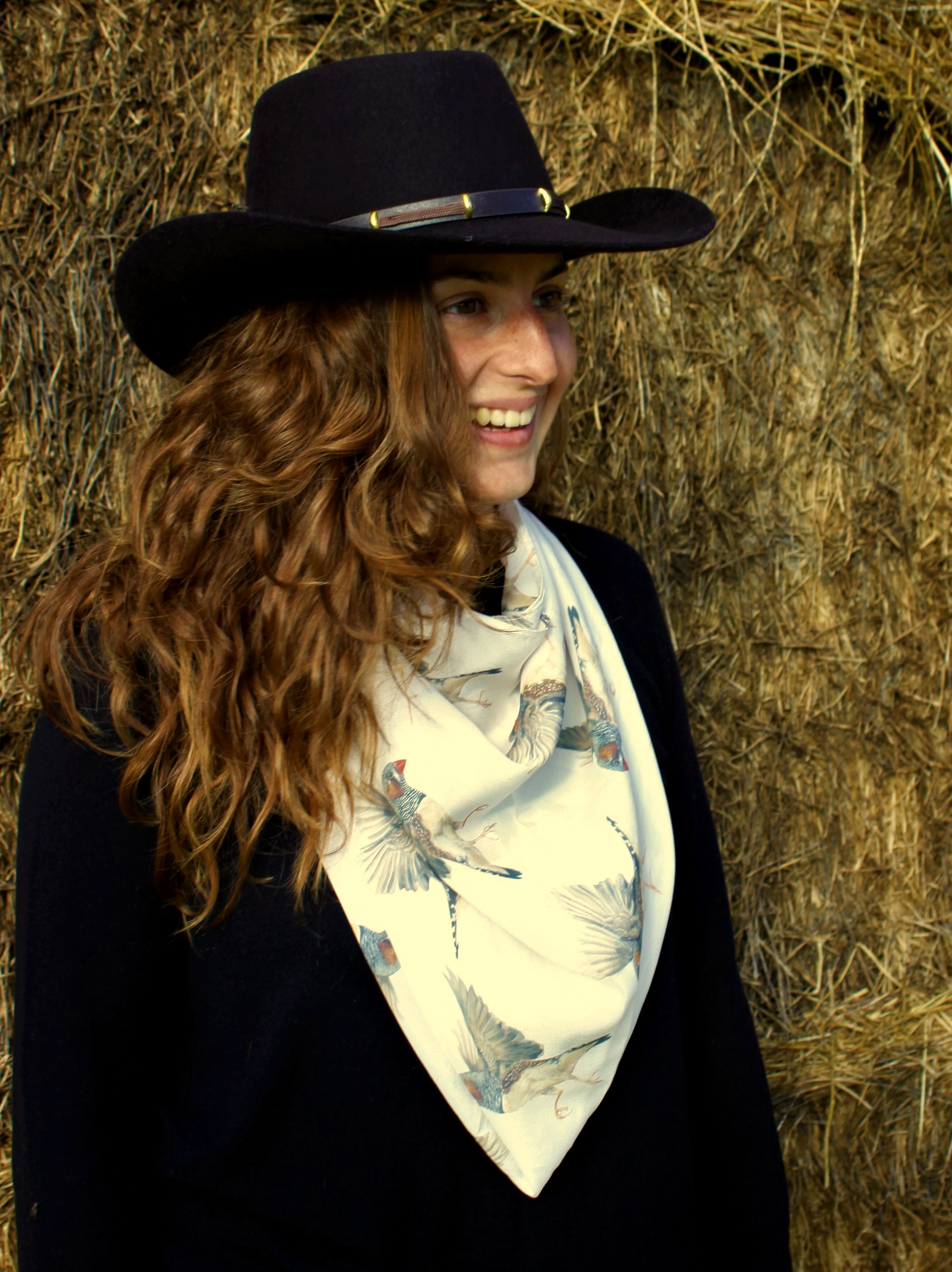 Silk Scarf: Finch Rain
A flock of life-sized Zebra Finches released into the creamy natural texture of a pure silk scarf. Artwork by Liss, silk by silkworms, scarf printed and handmade with love in Melbourne.
My first experiment with silk, available in two sizes:
A generous 100cm x 100cm square for $160
A longer, leaner 30cm x 180cm rectangle for $130
This fabric is 100% pure silk crepe de chine (16 momme). The birds are approximately 12 cm high, just like in real life.
If you love the birds and want to find out more, the original paintings are listed here, and limited edition prints here.